Jopenkerk Haarlem
Gedempte Voldersgracht 2, 2011 WD Haarlem

023 - 533 4114
Openingstijden

Onze kerkdeuren staan dagelijks van 10.00 tot 01.00 uur open. In het grand café kun je terecht voor een heerlijk biertje, maar ook voor een kopje koffie of lunch.
Grand café
Maandag t/m zondag: 10:00 – 01:00 uur
Lunch
Maandag t/m zondag: 12:00 – 15:00 uur
Diner 
Dinsdag t/m zaterdag: vanaf 17.30 uur
Ons restaurant bevindt zich op de eerste etage.
Parkeren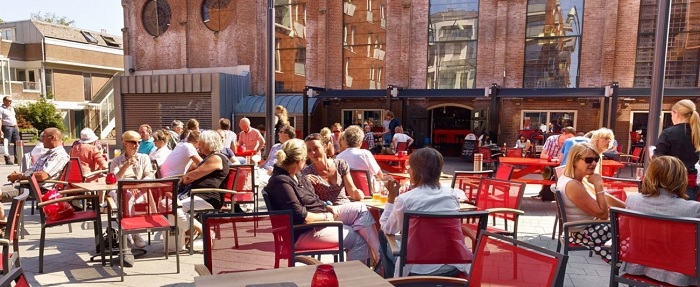 Kom je met de auto? Dan kan je het beste parkeren in Parkeergarage Raaks. De garage herbergt maar liefst 1.000 plekken en is 24 uur per dag geopend. De uitgang van de parkeergarage bevindt zich direct aan ons terras.
Adres Parkeergarage Raaks Haarlem
Zijlvest 45
2011 VB Haarlem
Openbaar vervoer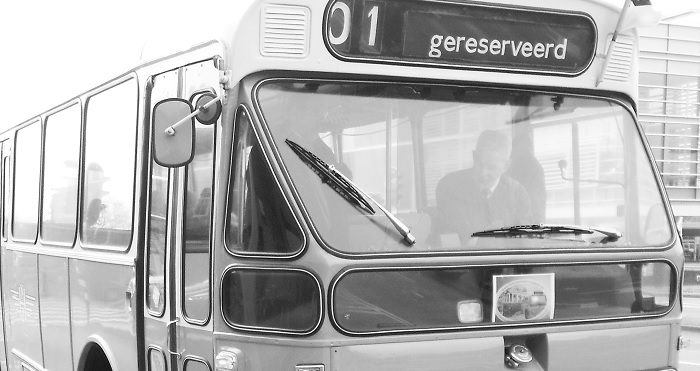 Het treinstation van Haarlem ligt op ca. 10 minuten lopen van de Jopenkerk. Bij ons voor de deur stoppen meerdere bussen. Plan je route op 9292.nl.
Reserveren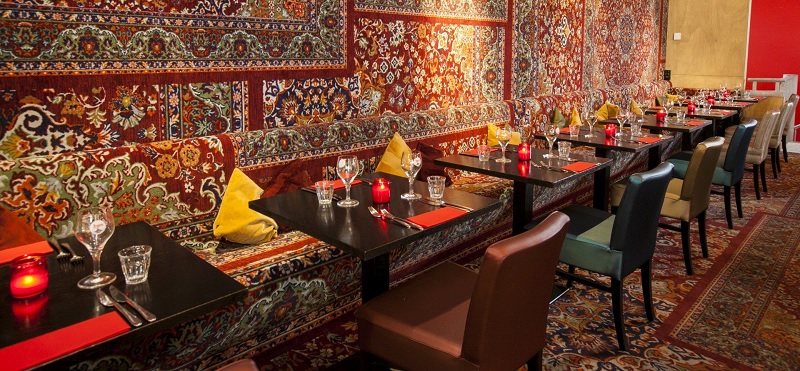 Reserveer nu online voor lunch of diner.
Ben je met meer dan 8 personen dan kun je uitsluitend telefonisch reserveren via
023 – 533 4114 of per e-mail.
Huisdieren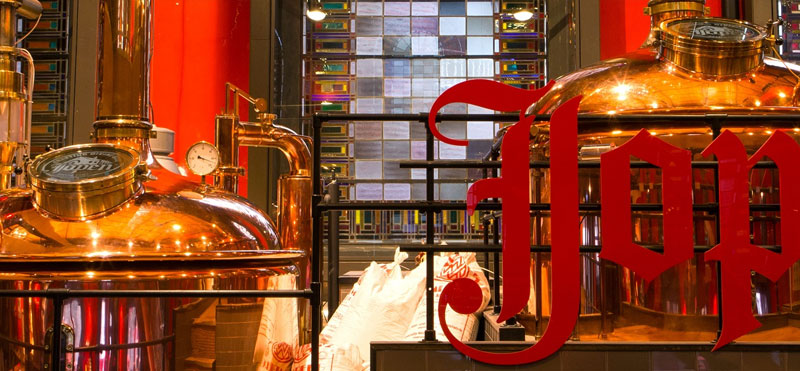 Huisdieren zijn niet toegestaan
Hoe zeer wij zelf ook een dierenvriend zijn, huisdieren zijn helaas niet toegestaan in de Jopenkerk. Dit komt in verband met het feit dat de brouwerij een productiebedrijf is en het niet mag volgens de voedsel en waren autoriteit (conform de HACCP voorwaarden).